eCommerce / WebSHOP / Shopping Cart.
e-Commerce or electronic commerce refers to the trading process, through which business organizations market their goods and services with the help of computer networks like internet.
The underlying principles behind e-Commerce are the same as those of the traditional business policies. The sellers as well as the buyers come together for swapping commodities in lieu of money.
However, the only difference lies in the fact that in place of the traditional stores, telephone operators, mail order catalogs, there is the internet connection which is relied upon for business transactions.
Whether your e-commerce website needs a makeover or a few tweaks, our web-designers can get it done with ease. We are a team of professional designers with years of experience in creating web stores with unique designs.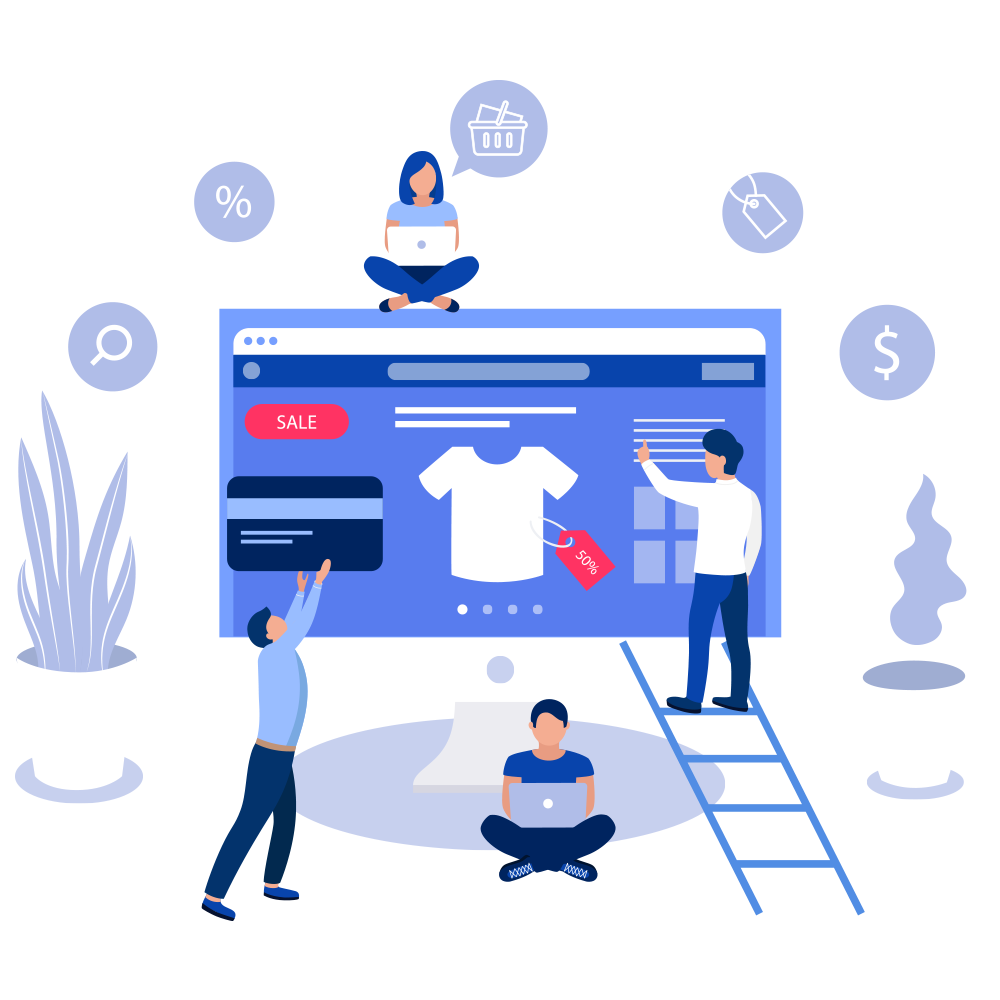 How does it work?
You must know that managing an eCommerce venture successfully takes proper preparation and right tools. Our eCommerce packages are tailor-made to make it easier to build and manage a web store with little or no experience.
InterMedia Web is committed to bring in long-term success for our clients. We offer all kinds of support and technical knowledge to help your business grow manifolds within a short span of time.
A business faces many challenges at the time of launch. We make selling online easier with the help of our smooth processes and simple solutions.
Features of our e-commerce solutions.
Easy to manage and add products.
Real-time payment and shipping updates.
Completely customizable storefront.
Tablet and smartphone friendly website interface.
Secure and reliable shopping cart.
Simple order processing and payment options.
Offers, merchandising and promotions.
Robust statistics and reporting.
3rd party plug-ins integration.
Search engine and online marketing readiness.
Avail our buy more and save more multi-store discount package.