Logos are one of the most crucial aspects of marketing.
Our Logo Designing service works for any Industry. A panel of graphic visionaries come together to create attractive corporate graphic elements, thus helping your brand to build the right online identity.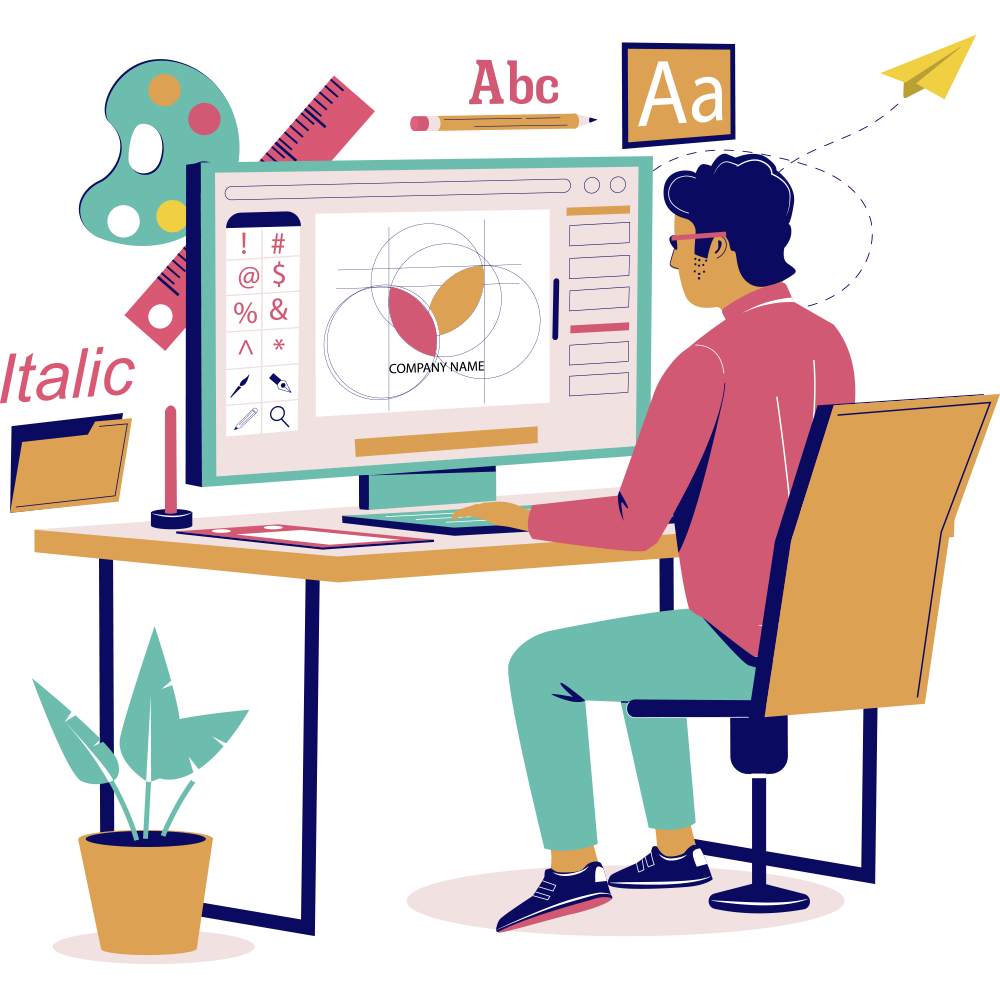 We believe that a well-designed Logo proves significant in any marketing strategy!
Our team of Logo designers customizes designs based on your business model, needs and philosophy. This results in designs that are awe inspiring and influential.
Creative and meaningful logos are effective because they are able to attract the right kind of clients. These Logos go on all your marketing material — business cards, letterheads, brochures, flyers, catalogs, banners, Facebook cover picture, wallpaper design, ads, magazines, envelop, books, product packaging, etc. So it is important to ensure that Logo meets the bull's eye.
We understand that a Logo is not just a piece of art but a representation of the brand as a whole. Knowing that, we start the process of Logo Designing by understanding the brand value, business proposition and requirement of the customers.
We strive to create and re-create logos that would leave an everlasting impression on everyone. Unique, timeless and memorable designs help you to create an ideal brand identity. Our innovative ideas help you to carve an identify in new and old markets.
Professionalism, dedication and expertise of our Logo and Graphic Designers have helped us to create a name for ourselves in this industry locally. Brainstorming with our clients helps us to create magic with the images and expressions.